Hello friends, welcome back to my blog. Today in this blog post, I am going to tell you, Upload and Run Angular Application in a Docker Container
Here is the tutorial working video: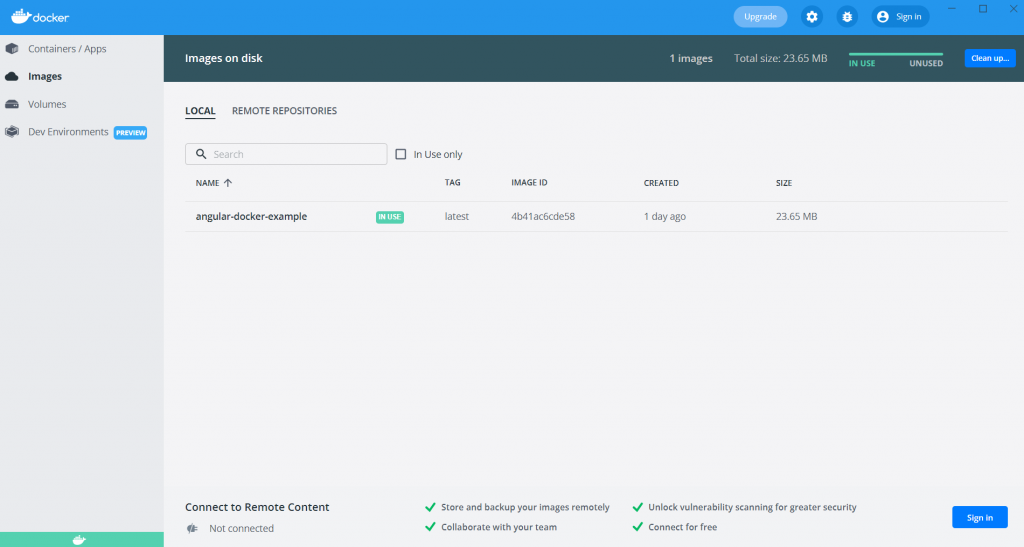 Angular13 came and if you are new then you must check below link:
---
How to run angular project with docker?
Create demo angular project – ng new demo-project
Make angular build – ng build –prod
Create dockerfile inside angular application
Download docker software for window
Now download docker wsl 2 from below link:

https://docs.microsoft.com/en-us/windows/wsl/install-manual#step-4—download-the-linux-kernel-update-package
https://wslstorestorage.blob.core.windows.net/wslblob/wsl_update_x64.msi

Run below command inside your angular project terminal

docker build -t angular-docker-example .
Open and run docker window software and Now you will our angular project build inside docker images section
To run that project run with below commands on docker

docker images (See images on docker)
docker run -p 80:80 angular-docker-example
---
Okay guys this is it and I will appreciate that if you will tell your views for this post. Nothing matters if your views will be good or bad.
Jassa
Thanks