How Web3 can Revolutionize the Education Sector?
Web 3.0, the latest generation of the web and the successor to Web 2.0, has the potential to open up hitherto inaccessible avenues for collaborative, participatory, and open online education. The goal of Web 3.0 is to make the web more distributed and open to the public to increase its usability and accessibility. This essay explores how Web v3.0's emphasis on privacy and security can radically transform educational institutions. When a web3 marketplace for education is created, it will dramatically change how pupils learn.
An examination of the potential for "web 3.0," the newest version of the World Wide Web, to dramatically transform the present state of education:
What's The Deal With Web 3.0?
In the early stages of Web 3.0, the new technical infrastructure facilitates monetary and user-to-user transactions, simplifying lead management. Financial transaction records, for instance, are protected from manipulation, erasure, and destruction thanks to blockchain technologies that permit the capture and exchange of digital information but forbid its alteration. Investors and entrepreneurs are drawn to blockchain because of the confidence it instills in digital monetary transactions.
Users of major technology companies will no longer need to enter a username and password to access the web. In Web 3.0, on the other hand, people are in complete charge of their data and may keep tabs on all of their online activity through a central profile saved on a blockchain. Users are finally liberated from reliance on intermediaries such as banks, governments, or businesses to conduct financial transactions in Web 3.0. (at least in theory). Technology-wise, cryptocurrencies like Bitcoin rely on blockchains because they provide a decentralized and immutable ledger of transactions.
Web 3.0 features such as non-fungible tokens (NFTs) make it possible to use cryptocurrencies to buy and sell unique digital items and other digital artifacts. Non-fungible tokens are "tokens" on the blockchain that cannot duplicate due to their inherent differences. Essentially, they represent one-of-a-kind resources for tangible goods like land or art that may move from place to place. The first work of NFT art to sell at auction, "Everdays: The First 5000 Days," brought in $69 million.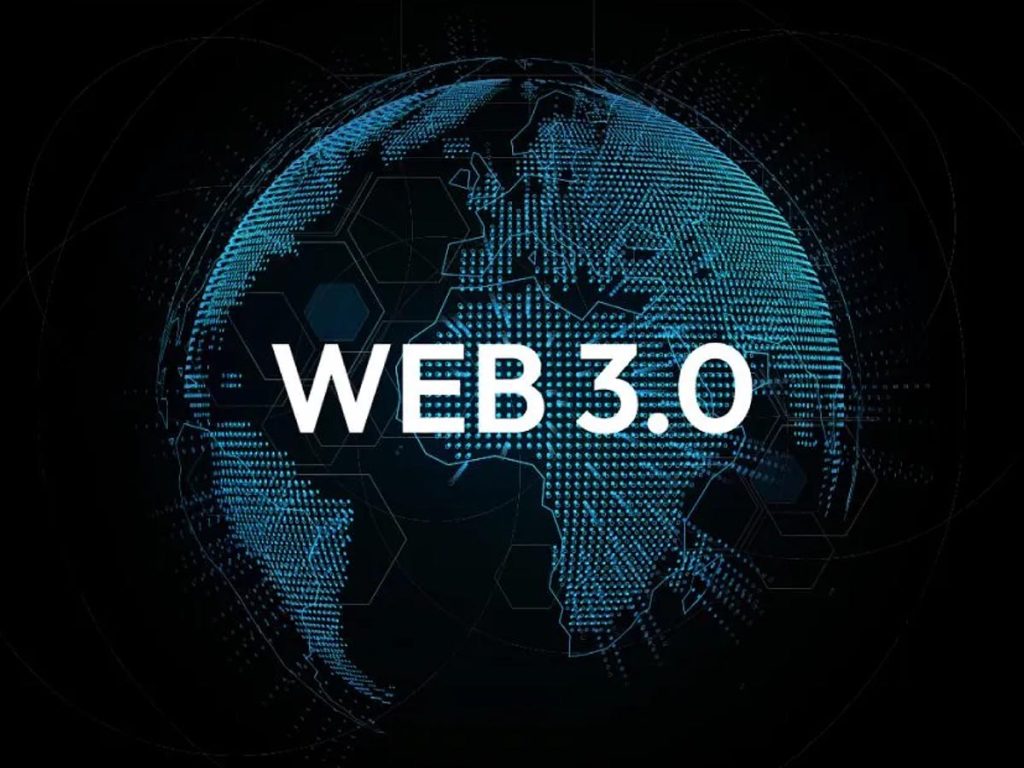 How Knowledge of Web3 Can Rejuvenate Education
Conventional teaching methods provide the foundation of today's educational system. Methodology placed a premium on teacher guidance and required reading. High costs, inequitable access, inadequate funding, aging infrastructure, and a lack of uniformity are issues plaguing the existing system.
With Web3, education does transform. From kindergarten through college and from gender parity to literacy and computer skills, Web3 has the potential to revolutionize teaching and learning in every way. With the right institutional support, the Internet of the future has the potential to revolutionize the way students learn dramatically.
To illustrate the limitations and potential of Web3, consider the case of females' education. One of the main obstacles to females' education, as stated by Aparna Acharekar of Coto, a Web3 social community platform made by women for women, is a lack of access to education.
She argued that everyone should have access to formal education and that Web3's decentralized framework can provide just that. It helps with democracy, to put it another way.
According to Chameria, one of the key principles of Web3 is seamless cooperation, direct ownership, and enhanced data privacy. Web3 allows educators and students to share resources and expand their knowledge of the globe.
Chinnachamy stated, "Picture yourself with access to the resources of MIT, Stanford, the Indian Institutes of Technology, and the Ivy League."
Vice Chancellor Raj Singh of JAIN University believes the possibilities for contributions and collaboration across numerous stakeholders, including students, faculty members, institutions, accreditation organizations, etc., would considerably improve fundamental procedures in Web3. (Deemed-to-be-University)
Is there a place for Web 3.0 to better education and training?
Enhancing the Methods of Instruction and Instructional Assessment
Technology based on Web 3.0 aims to revolutionize the educational system. It holds the potential to enhance education by putting technology's power into teachers' hands. Thanks to developments in areas such as artificial intelligence (AI), the Metaverse blockchain, and the Internet of Things, Web3 will simplify access to the accumulated body of knowledge (IoT). Technology will make it simpler for educators to include relevant, engaging, and up-to-date resources in their class plans.
Students can participate in the development of knowledge rather than only receiving it. The latest versions of online education will aid pupils' critical thinking skills, analytical prowess, and practical know-how. Using Metaverse, professors may take their classes into fully interactive virtual worlds.
The Internet of Things (IoT) and artificial intelligence (AI) can provide a more interesting and interactive classroom setting. Holoportation, holographic sharing, and fully immersive visual experiences all contribute to improving online education. Enrolling in a training session is the best approach to learning more about the metaverse blockchain and wallet.
Improve College Affordability and Access
Higher education might become more affordable for students of all income levels. The possibility exists for Web 3.0 to provide a low- or no-cost, globally accessible platform. Web 3.0, according to BrightCHAMPS' chief technology officer, will help lower the cost of higher education and improve international educational institutions for disadvantaged students.
Time-Saving
Web-based decentralization technology will assist in making better use of classroom time. Gathering and combining data will become more of a focus for students. In the not-too-distant future, technology will provide personalized search results. Smart searches allow users to locate the precise data they require with minimal effort.
Teachers in a Web3 cluster have access to a wealth of robust, in-built tools they may utilize to create engaging and informative curricula for their pupils. We should expect faster checking and easier result generation thanks to automated techniques. Web 3's blockchain ensures data integrity from the outset. Educators can use the tools to analyze student performance across multiple years and provide a full report on students' growth.
Lack of a Governing Body in the Classroom:
The present status of online education facilitates centralized, standardized teaching in established institutions such as schools and colleges.
Researchers have shown that when students have free and open access to instructional videos online, only about 15% of them end up completing the course. Also, for online courses to count toward degree requirements at home institutions, students must show that they are following the same syllabi as their on-campus counterparts.
Web 3.0-based decentralized learning allows students to join any role-specific DAO (decentralized autonomous organization) and choose a tailored study approach instead of opting for the regime-oriented curriculum of educational institutions.
In these digital wallets, students can keep track of their credentials, including course grades, internship experience, open-source contributions, and references to more traditional educational institutions. Students will have more control over their education and simpler access.
In addition, it will safeguard the intellectual property of teachers.
Possibilities of Monetary Gain
In Web 3.0, the 'earn as you learn' approach is favored. Students' creative abilities are nurtured by technology, and they are given a platform on which to exhibit their finished products. Making NFTs is a simple skill that can provide students with a sustainable income. They can be a certain age or have a certain level of education to take part in these activities.
The proliferation of Private Elementary and Secondary Institutions
Due to technological progress, there will be a rise in homeschooling and other forms of non-traditional, non-mass education. Since the epidemic began, homeschooling has been extremely popular worldwide. With these strategies in place, families and schools can build a community of mutual support that inspires active engagement from everyone involved. By giving today's homeschooling setup more credibility, Web 3 will make education at home more interesting for students.
Conclusion
Web 3.0 will revolutionize education by combining innovative technologies with tried-and-true teaching techniques. Its main selling point is that it removes the need for third-party censoring of data while yet making it accessible to access. A more interesting and dynamic classroom experience is possible thanks to Web3 tools for both students and teachers. Want to know more about web3 and the changes in technology? All you have to do is follow for more technical news and stay updated.