Hello to all, welcome to therichpost.com. In this post, I will tell you, How to connect aws instance files with filezilla?
In this post, I will tell you, how to get files with help of filezilla from aws instance and private key.
Here are the complete steps and please follow carefully:
1. Very first, you need to add, your aws instance host(ec2-**-***-***-***.compute-1.amazonaws.com) in filezilla host and aws instance username(ec2-user) in filezilla username.

 
2. Second go to filezilla setting, please check below image:

3. After click on settings after set SFTP and ADD KEY section: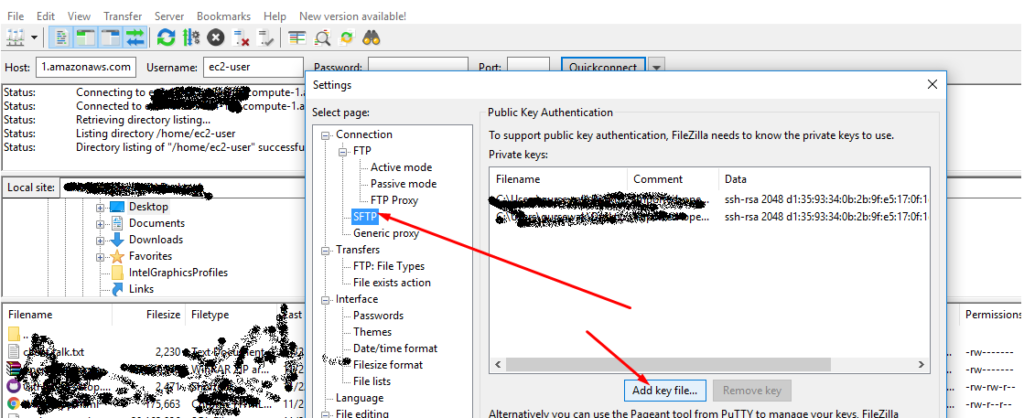 4. Add private key(Private Key Generated Via .pem file with putty)  after click on Add key file.
5. After Press Add Key File button and adding you Private key, click on Quickconnect button and you will get all the files from AWS server.
This is it and if you have any query then please do comment below.
Jassa
Thank you