Hello to all, In this post, I am going to share my September Month Analytics Report.
I am very happy to share this because, today I got around 20, 000 pageviews and around 8200 users.
I am very thankful to all users who came on my blog.  Past few months, I did hard work on my blog and I got the result by got good pagevies and users.
Here is the graph: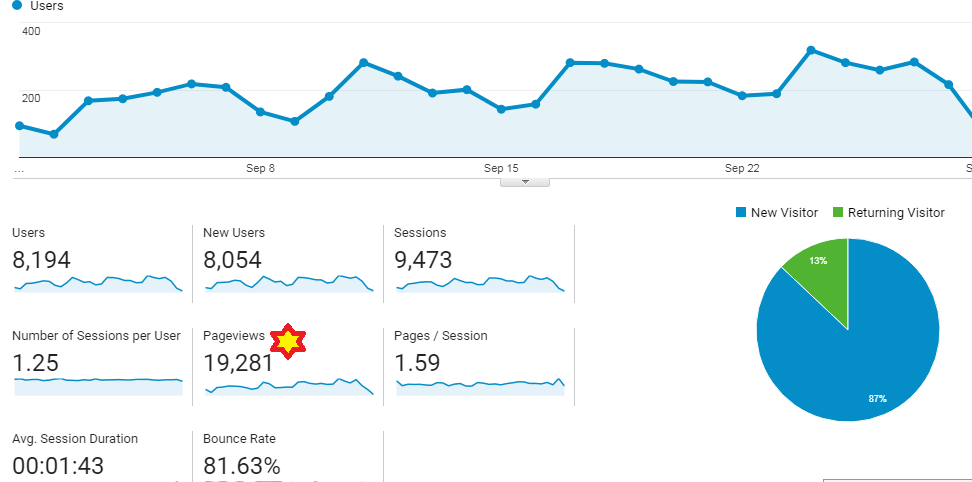 Hard working is the key to success and this is true. 
And I will do more hard work on my blog and I am thinking that, next month, I will get around 25000 pageviews. 
Like I said, Blogging is not easy because it takes long and have lot of patience to achieve good result.
Again thank to all my blog users and cheers.
Hello to all. Welcome to therichpost.com. Myself Ajay Malhotra and I am full stack developer. I love coding. I know Wordpress, Core php, Angularjs, Angular 2, Angular 6, Angular 7, laravel, Codeigniter, Shopify, Squarespace, Jquery, Google Map Api, Vuejs, Reactjs, Bigcommerce etc.