Hello guys how are you? Welcome back on my blog. Today in this post I am going to tell you Angular 13 Real Time Chat Application using Socket.io with Image Upload Functionality Working Demo.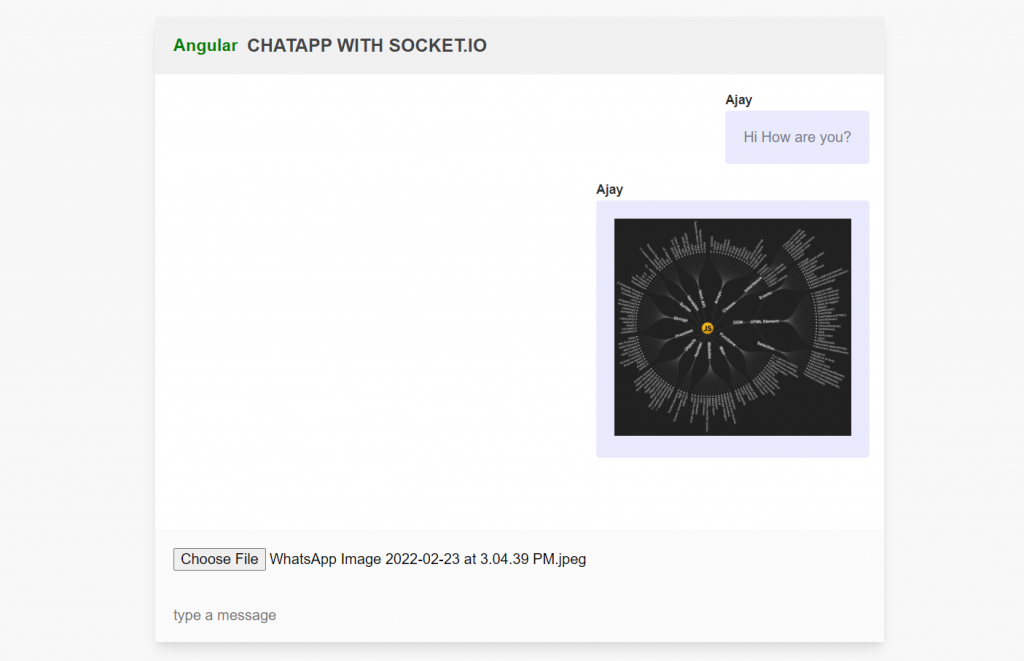 Guys I will come with more demos like Angular chat app with video uploading, document uploading, emoji sending as well.
Note: Friends, In this post, I am just showing you demo and if you will have any kind of query then please comment below.
I will appreciate that if you will tell your views for this post. Nothing matters if your views will be good or bad because with your views, I will make my next posts more good and helpful.
Jassa
Thanks